ADD YOUR BUSINESS TO BING IN 3 EASY STEPS
Your Business Needs a Wider Audience
Is one search engine enough to improve your eCommerce reach? You may think it is. After all, Google does take a 65% share of the market. But as stats shows, Microsoft is going all out to improve Bing's reach as well. Today Bing commands at least 20% of search engine share. If you are ignoring Bing, you are limiting the prospects of your business.
What can you do to change things?
It has become easy to adapt to this changing landscape in a few easy steps. As an eCommerce platform, you must always be looking for newer avenues to attract more customers. Bing is the platform that must become part of your marketing strategies.
Bing Marketing Integration – Easy and Swift
Go for Bing marketing integration if you are looking for –
Differential Targeting – Bing has a far wider targeting mechanism as it lets you target different desktops, tablets, smartphones, OS, timezone, etc. Its targeting profile has more options than Google which is a good thing.
Reaches More Audience – Bing is used by both Yahoo and AOL to power their search engines. You can roughly reach 700+ million more unique monthly visitors simply from these two websites. Expanding your reach is far easier now with Bing.
User-Friendly – Microsoft is constantly working on Bing's UX which is evident in its interface. The Bing Shopping experience is easier to use and manage.
Kick-Start Your Bing Shopping Campaign Today!
At eCommerce Guru, we act as champions in your quest to improve sales and reach. Give your eCommerce platform the boost it desperately needs by letting us help you integrate with Bing! We know what will work for your platform and what won't.
We don't take on projects just to improve our portfolio. We associate with businesses we believe in. We study each client independently to know the type of custom integration your business needs.
Integrate Platforms That Suit Your Business Needs
For an eCommerce business to succeed, you must work on multiple platforms. We help you set up custom integration of platforms such as –
nopCommerce
Able Commerce
AspDotNetStorefront
Kentico
Magento, or
Woo Commerce
Incorporate the Power of Bing into Your eCommerce World
Let us help you make your business powerful and all-encompassing. At eCommerce Guru, we constantly work to improve your business operations. Bing is a powerful search engine tool that is slowly but steadily expanding its reach. Do not ignore its power or relevance.
Help us help you to become better. Do not just dream of expanding your sales or customer base. Make it happen with Bing integration. Reach the audiences who aren't accessible through Google.
Effective Solutions for Improved Business Operations

Chances are Bing has a listing for your business already. Claim an existing listing or add a new one. If your business has multiple locations you can add them in one go using the bulk upload tool.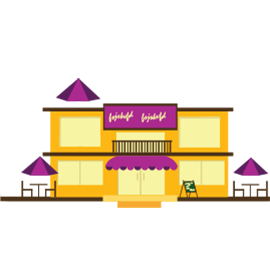 Businesses with up to 10 store fronts or centers

Businesses with more than 10 store fronts or centers